Are you one of the gamers in possession of a Microsoft Xbox console and Persona 5 game who is struggling to open the game due to Error Code 0x80190190? If yes, then you are not alone. Several users have been reporting this issue for months now. This error code is mainly associated with problems in configuration files or hardware previously connected to your Xbox. Fortunately, there are some solutions that you can use to solve the Error Code 0x80190190 on your Xbox console while trying to open the Persona 5 game.
This article will explain the possible causes of this issue and provide easy-to-follow steps to eliminate it. To ensure that you do not experience this issue again, we will also review how best to prevent it from occurring again. So, let's look at what could be causing Error 0x80190190 on your system and find out how best to fix it.
What Causes Error Code 0x80190190 on Xbox?
Xbox Error Code 0x80190190 is usually caused by an issue with your network connection or a problem with the Xbox Live service itself. It could be due to a slow or unstable internet connection, or it could be caused by a server outage on Microsoft's end. It can also be caused by a corrupted game file, a system software glitch, or incorrect settings in the console's network settings.
How To Fix Xbox Error Code 0x80190190?
Firstly, let's make sure we check off the basic things:
It is important to ensure that all the network functions are working correctly before proceeding with a resolution process like this.
Make sure to update your Xbox One console with the latest system version.
Reset your console by pressing and holding the Power button for 12 seconds until it powers off, then turn it on again.
1: Check Xbox Server Status
If you're having trouble playing a game on Xbox, the first thing to do is check the Xbox's server status. This can be done by accessing the official Xbox website, navigating to the support page, and looking for server status information. If any issues are listed there, you'll need to wait until they've been resolved before trying to play again.
2: Check your internet connection
Another potential fix is to check your internet connection. Make sure that it's running at a reasonable speed and is stable. You can test this by using an online speed test tool or by trying to stream content from a service like Netflix. If the connection is slow or unstable, there are several steps you can take to improve it. These include restarting your router, moving closer to the router, or contacting your internet service provider for more help. No matter what issue you're facing, checking the stability and speed of your internet connection is always a significant first step in troubleshooting.
3: Turn off Network Functions
Network Functions can sometimes interfere with how the game is running, so by turning them off, you can fix any issues that you're experiencing. To do this, head to the settings menu on your Xbox and locate the 'Network Functions' option. Once there, select 'Turn Off' and wait for the system to reset itself. After that, try playing your game again and see if it works any better than before. If not, other solutions may need to be explored in order to get your Xbox back up and running correctly.
4: Try deleting Persona 5 saved files
The process involves locating the correct file and deleting it from the console or hard drive. To make things easier, you should back up your saved data in case you ever need to restore it.
Firstly go to Home menu on your Xbox.
From the My games & apps list, find the Persona game. Right-click on it, then select Manage game and add-ons.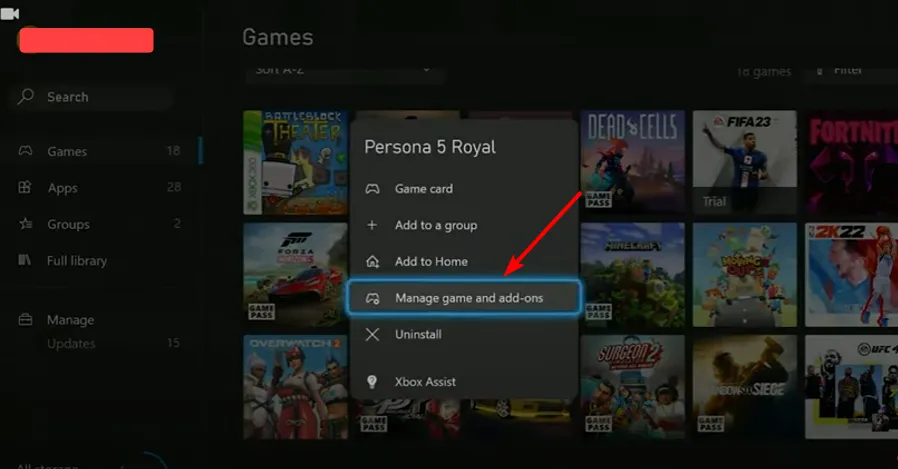 On the right-hand pane, scroll down and click on the Saved data option.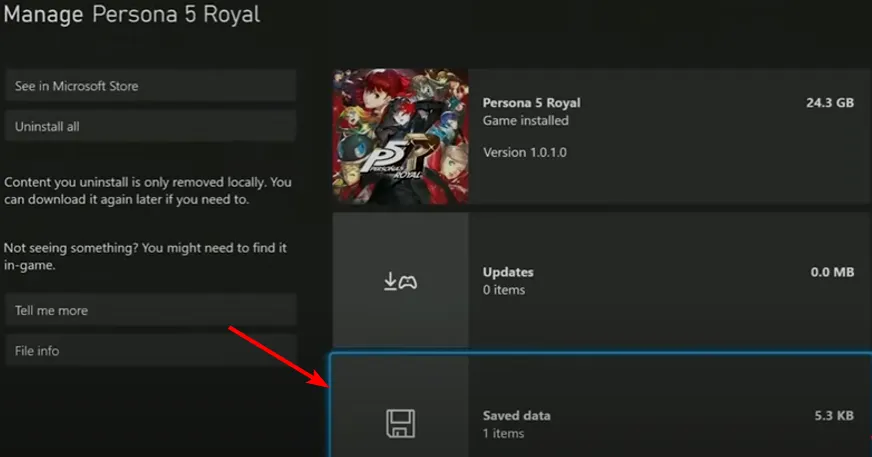 Click on the Delete All button.
You opt for either From Console or From Everywhere when asked on the subsequent page. It is suggested that you first attempt to delete the saved files from your console only. If that does not fix the issue, you can also remove the game-saved files from everywhere.
Once deleted, reboot your system and start the game to see if the problem persists.
5: Clear system MAC Address
To clear your MAC address, simply go through the instructions listed below:
Go to your Xbox's Home.
Under the Home menu, go to the Profile & system and select the Settings option.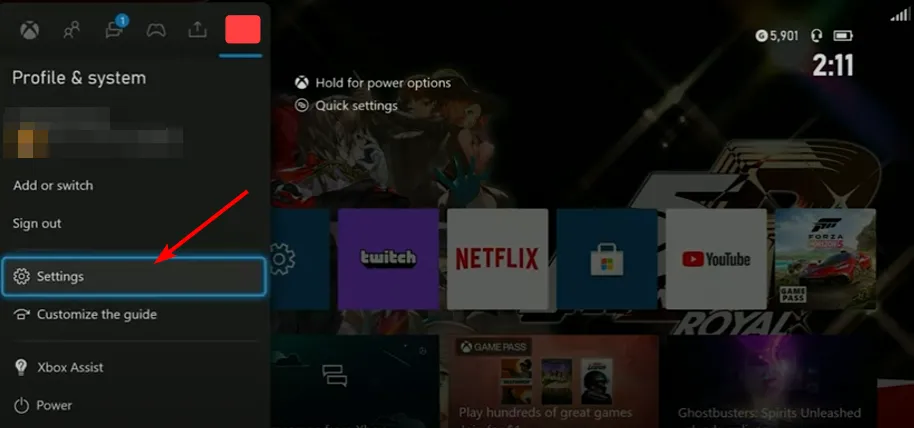 Click on the Network Settings in the right section.
Click on the Advanced Settings option and select the Alternate MAC address option.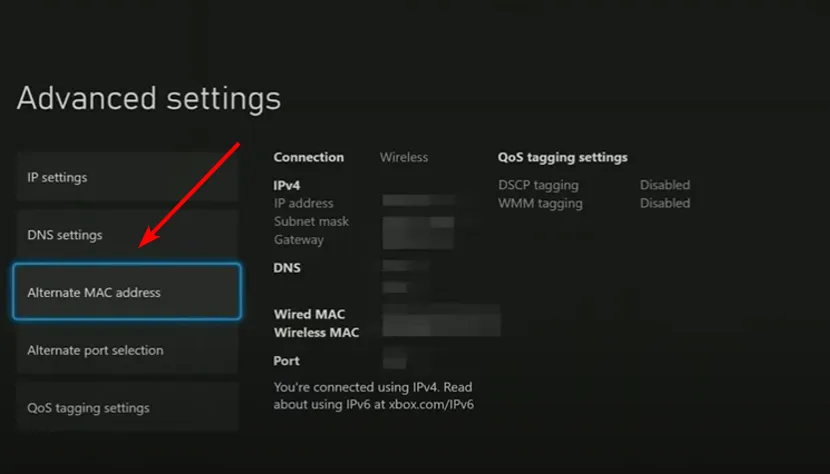 Finally, hit the Clear button on the next page and then Restart console.
6: Repairing & Resetting game on Xbox
Persona 5 Royal is a top-rated game for Xbox and other platforms. Unfortunately, it is not without issues that sometimes require resetting or repairing. This method involves deleting all game saves and data from your console, then reinstalling them in order to reset the game back to its default settings. Doing this will help ensure that all of your progress and information remains intact while allowing you to start fresh with a new playthrough.
Firstly, open the Settings app
Then, click on the Apps option and then select the Apps & Features option.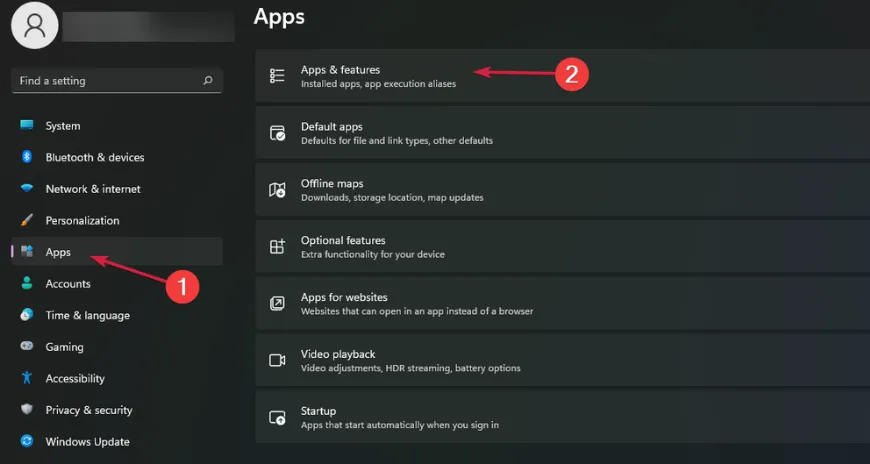 Navigate to Persona 5, click on the three dots, and then click Advanced options.
Scroll down and click on the Repair option. And then, go back, and click on Reset.
Restart your Xbox and see if the error got resolved.
7: Uninstalling and reinstalling the game
If you are having trouble with the game on your Xbox and you receive an error code 0x80190190, the best course of action is to uninstall and reinstall the game. Uninstalling the game will delete any corrupted data that may be causing the issue, and reinstalling it will replace any damaged files. After completing this process, go back to the Store app on your console and re-download the game. You should now be able to play without any issues.
Have you tried everything to fix error code 0x80190190 on your Xbox but nothing works?
If you have tried all the standard methods for fixing error code 0x80190190 on your Xbox, but none of them seem to be working, don't worry. Contact Xbox support for further assistance. They can suggest another solution or offer additional help troubleshooting the issue. With a little bit of patience and determination, you'll eventually find a way to get your Xbox running properly again!
How can I make sure my Xbox doesn't encounter error code 0x80190190 again?
To minimize the chances of encountering error code 0x80190190 again, make sure to maintain a stable internet connection, keep your gaming console and router firmware up-to-date, and monitor the Xbox server status regularly. Also, consider restarting your console regularly to clear its memory and prevent issues.
Summary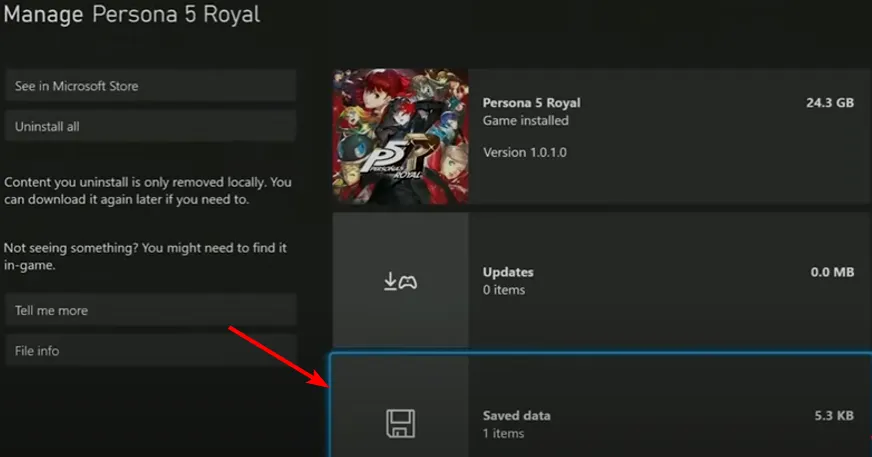 Article Name
Fix Xbox Error Code 0x80190190: 7 Easy Ways to Solved it
Description
Learn how to fix Error Code 0x80190190 on your Xbox console. In this article, we will guide you to resolve this problem.
Author
Publisher Name
Publisher Logo